The brand new brows collection from Benefit Cosmetics has been out for a while now, yet the excitement isn't dwindling. The 13 new brow products launched in June and the collection offers every formula from pencils, to gels, to waxes and a whole host of accessories too. Today I'm here to give you the low down on Ready, Set, Brow!
I'm somewhat ashamed to say that I've never tried a clear brow gel. I've always been more of a coloured gel girl, I've just never seen the appeal. However, when the Ready, Set, Brow sample was sold with Marie Clare, I knew I wanted to give it a whirl.
Ready, Set, Brow is designed to keep unruly eyebrows in check. Offering a formulation that can shape, seal and set your brows all day long, without effecting the colour or style of your eyebrow work.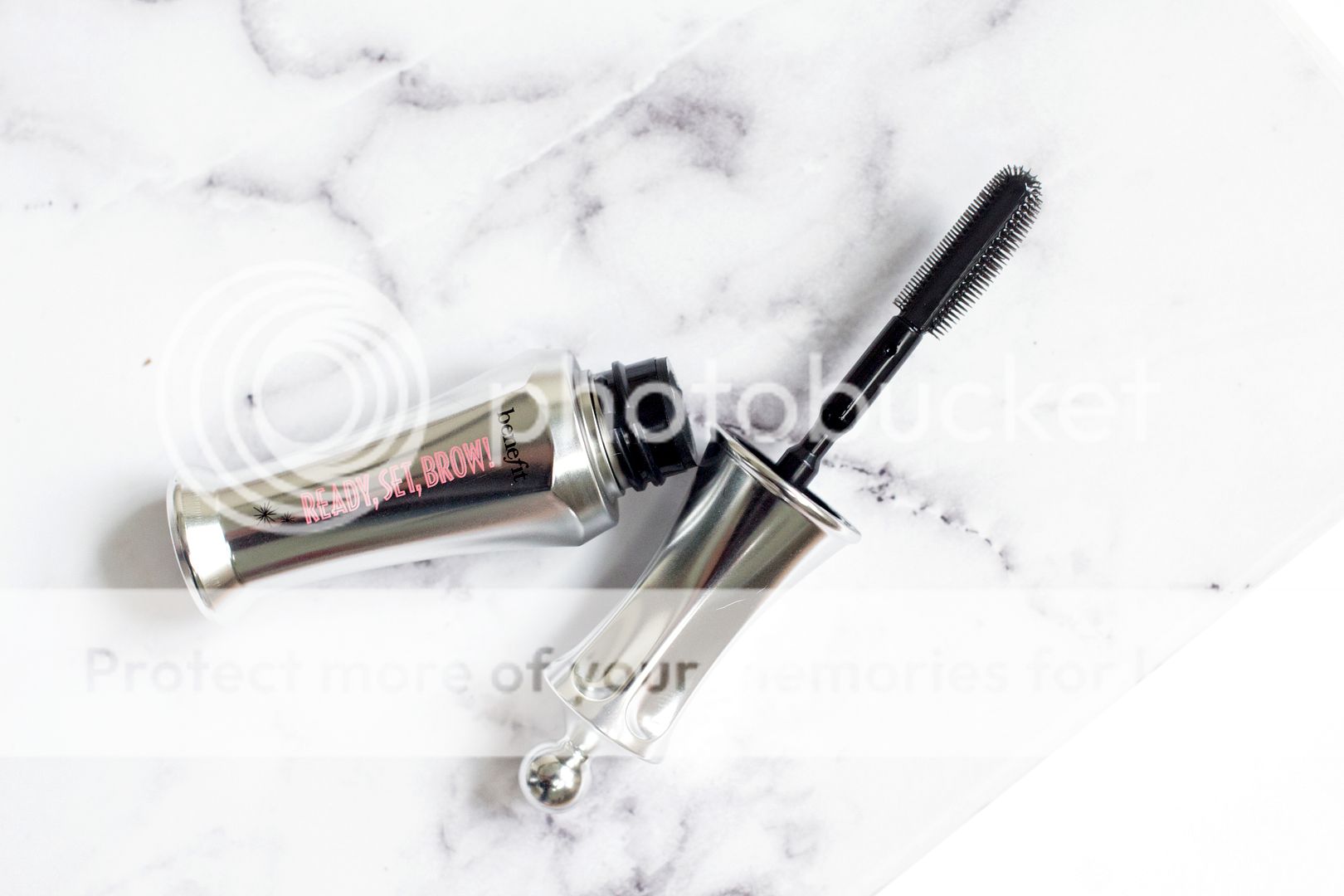 Ready, Set, Brow comes packaged in Benefit's new fancy packaging, offering a shiny, metallic tube, finished with pretty pink writing. You just unscrew the lid to reveal the new custom-molded wand. Unlike most brow products on the market, this wand is made from plastic. It's a dual, sided wand which is designed to catch all your hairs, the plastic bristles allow your to really brush through your brows, moulding them into the shape you desire. The formula of the gel isn't sticky or flakey, setting your brows without making them feel crispy or hard.
I've loved using
Ready, Set, Brow on the days when I want a more natural finish to my brows. Normally I fill in my brows with my chosen pencil and then add further definition with Gimme Brow or another tinted brow gel. For my lazy day brow, I just fill my brows in with my Goof Proof Brow Pencil and then just set them with
Ready, Set, Brow. It makes brow grooming quicker and more simple, giving a lovely natural finish.
Ready, Set, Brow is available now, retailing for £18.50 at Boots, John Lewis and the Benefit website and boutiques.